Thinking Of Selling You Should Act NOW
If you thought about selling your house this year, now more than ever may be the time to do it! The inventory of homes for sale is well below historic norms and buyer demand is skyrocketing. We were still in high school when we learned the concept of supply and demand: the best time to sell something is when supply of that item is low and demand for that item is high. That defines today's real estate market.Lawrence Yun, Chief Economist at the National Association of Realtors, recently commented:
"Buyer interest is solid, but there is just not enough supply to satisfy demand. Prospective buyers are being sidelined by both limited choices and home prices that are climbing too fast."
Yun goes on to say:
"Current demand levels indicate sales should be stronger, but it's clear some would-be buyers are having to delay or postpone their home search because low supply is leading to worsening affordability conditions."
In this type of market, a seller may hold a major negotiating advantage when it comes to price and other aspects of the real estate transaction, including the inspection, appraisal and financing contingencies.
Bottom Line
As a potential seller, you are in the driver's seat right now. It might be time to hit the gas.
Selling a home
We have a complete end to end program to help with senior transitions. For more information go to http://socalseniortransitions.com/Here are some reports on systems that we use to help a homeowner get up to 18% more when they sell with us:Get our Maximum Payoff Guide for Sellers as seen on Amazon.com FREEor go to http://wesellhomesformore.com/ for more information on our selling process and why we sell for more.Curious about what your home is worth goto http://www.socalhomevaluenow.com/ and find out instantly. This will give you a rough estimate on what your home is worth. For an accurate home value contact me directly for a free home value assessment.
Text Sell to 951-395-8057 and learn more about why you should sell your home with Team Olsewski.
Buying a home
If you are looking to buy a home whether its your 1st or 20th its important to choose the right agent. This decision could cost your thousands of dollars! Go to www.why-buy-with-us.com and see how we can help you!
Text Buy to 951-395-8057 and learn more about why you should buy your home with Team Olsewski.
Search for a home
Temecula | Murrieta | Menifee | Wildomar | Lake Elsinore | Corona | French Valley | Hemet | San Jacinto | Perris | Moreno Valley | Fallbrook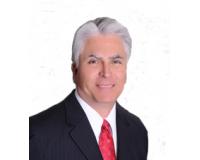 Author:
Tom Olsewski
Phone:
951-506-5744
Dated:
July 20th 2017
Views:
132
About Tom: Tom Olsewski, Licensed Realtor and Team Leader. Our Team specializes in Southwest Riverside County. ...