Home Mortgages Rates Up Requirements Easing
The media has extensively covered the rise in mortgage interest rates since last fall (from 3.42% last September to the current 4.1% according to Freddie Mac). However, a less covered aspect of the mortgage market is that requirements to get a mortgage have eased while rates have risen.The Mortgage Bankers Association (MBA) quantifies the availability of mortgage credit each month with their Mortgage Credit Availability Index (MCAI). According to the MBA, the MCAI is:
"A summary measure which indicates the availability of mortgage credit at a point in time."
The higher the index, the easier it is to get a mortgage. Here is a chart showing the
MCAI
over the last several months as rates have increased.
Have requirements for attaining a mortgage actually eased?
Yes. Here are two examples:
FICO® Score – the credit score which helps determine a buyer's eligibility. The score required to attain a mortgage has been falling over the last five months:
Down Payment Requirement – the percentage of the purchase price necessary to place as a down payment on a home. To make this point, let's look at the percentage of first-time buyers who have put less than 5% down over the last several years as compared to the 1st quarter of 2017:
Bottom Line
Whether you are a current homeowner looking to move to a home that will better serve your family's current needs, or a first-time buyer looking for a starter home, it is easier to get a mortgage today than it has been at any other time in the last ten years.
Selling a home
Here are some reports on systems that we use to help a homeowner get up to 18% more when they sell with us:
Get our Maximum Payoff Guide for Sellers as seen on Amazon.com FREE
or go to
http://wesellhomesformore.com/
for more information on our selling process and why we sell for more.Curious about what your home is worth goto
http://www.socalhomevaluenow.com/
and find out instantly. This will give you a rough estimate on what your home is worth. For an accurate home value contact me directly for a free home value assessment.
Buying a home
If you are looking to buy a home whether its your 1st or 20th its important to choose the right agent. This decision could cost your thousands of dollars! Go to
www.why-buy-with-us.com
and see how we can help you!
Search for a home
Temecula
|
Murrieta
|
Menifee
|
Wildomar
|
Lake Elsinore
|
Corona
|
French Valley
|
Hemet
|
San Jacinto
|
Perris
|
Moreno Valley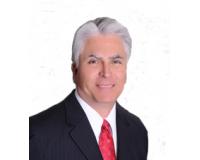 Author:
Tom Olsewski
Phone:
951-506-5744
Dated:
April 13th 2017
Views:
317
About Tom: Tom Olsewski, Licensed Realtor and Team Leader. Our Team specializes in Southwest Riverside County. ...