84 Percent Of Americans Believe Buying A Home Is A Good Financial Decision
According to the National Association of Realtors®' 2017 National Housing Pulse Survey, 84% of Americans now believe that purchasing a home is a good financial decision. This is the highest percentage since 2007 – before the housing crisis. Those surveyed pointed out five major reasons why they believe homeownership is a good financial decision:
Homeownership means the money you spend on housing goes towards building equity, rather than to a landlord

Homeownership creates the opportunity to pay off a mortgage and own your home by the time you retire

Homeownership is an investment opportunity that builds long-term wealth and increases net worth

Homeownership means a stable and predictable monthly mortgage payment

Homeownership allows for various deductions on federal, state, and local income taxes
The survey also revealed that the majority of Americans strongly agree that homeownership helps create safe, secure, and stable environments.
Bottom Line
Homeownership has always been
and still is
a crucial part of the American Dream.
Selling a home
We have a complete end to end program to help with senior transitions. For more information go to http://socalseniortransitions.com/Here are some reports on systems that we use to help a homeowner get up to 18% more when they sell with us:
Get our Maximum Payoff Guide for Sellers as seen on Amazon.com FREE
or go to
http://wesellhomesformore.com/
for more information on our selling process and why we sell for more.Curious about what your home is worth goto
http://www.socalhomevaluenow.com/
and find out instantly. This will give you a rough estimate on what your home is worth. For an accurate home value contact me directly for a free home value assessment.
Text Sell to 951-395-8057 and learn more about why you should sell your home with Team Olsewski.
Buying a home
If you are looking to buy a home whether its your 1st or 20th its important to choose the right agent. This decision could cost your thousands of dollars! Go to
www.why-buy-with-us.com
and see how we can help you!
Text Buy to 951-395-8057 and learn more about why you should buy your home with Team Olsewski.
Search for a home
Temecula
|
Murrieta
|
Menifee
|
Wildomar
|
Lake Elsinore
|
Corona
|
French Valley
|
Hemet
|
San Jacinto
|
Perris
|
Moreno Valley
|
Fallbrook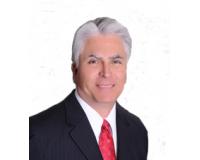 Author:
Tom Olsewski
Phone:
951-506-5744
Dated:
July 20th 2017
Views:
84
About Tom: Tom Olsewski, Licensed Realtor and Team Leader. Our Team specializes in Southwest Riverside County. ...