3 Tips To Succeed In Todays Real Estate Market
In today's highly competitive real estate market, where inventory levels are not keeping up with the constant stream of buyer demand, there are steps you can take to ensure you are most prepared for success when buying a home.The 3 tips we are going to expand on today come from a recent blog by Trulia entitled, The Skinny on Skinny Inventory.
1. Be Prepared
"Homebuyers should talk with a lender, real estate agent, and a home inspector BEFORE finding a home to make an offer on."
Being intentional, pre-approved, and prepared will set you up for the accelerated time tables that come with a highly competitive market. If you are the most prepared buyer interested in a home, if you have already secured financial approval, and if you are ready to move fast, your bid will be that much more attractive to a seller.
2. Think Strategically
"Starter homebuyers don't have a home to sell and can be flexible on closing dates compared to homebuyers who are also trying to sell at the same time."
If you are one of the many first-time buyers looking for your dream home, know that being strategic and flexible about closing dates can also help your offer stand out from the rest. But don't fret if you are a homeowner who will also have to sell your own house first – be upfront about your timeline with your agent and with any offers you make.
3. Seek Out the Ugly Ducklings
"Buyers might consider looking for homes that have been on the market for a while and investigate why. The reasons may be a deal-killer but all it takes is one ugly duckling to turn into a swan."
Finding a fixer-upper or a home that needs a little love might be your best way to guarantee that you are able to find a home in the neighborhood that you want. The worst house on the best block will go for a steal and offer instant equity once you fix it up!
Bottom Line
In today's market, full of bidding wars and tough competition, finding ways to stand out from the rest by getting creative will improve your chances of having a home to call your own.


Selling a home
We have a complete end to end program to help with senior transitions. For more information go to http://socalseniortransitions.com/Here are some reports on systems that we use to help a homeowner get up to 18% more when they sell with us:Get our Maximum Payoff Guide for Sellers as seen on Amazon.com FREEor go to http://wesellhomesformore.com/ for more information on our selling process and why we sell for more.Curious about what your home is worth goto http://www.socalhomevaluenow.com/ and find out instantly. This will give you a rough estimate on what your home is worth. For an accurate home value contact me directly for a free home value assessment.
Text Sell to 951-395-8057 and learn more about why you should sell your home with Team Olsewski.



Buying a home
If you are looking to buy a home whether its your 1st or 20th its important to choose the right agent. This decision could cost your thousands of dollars! Go to www.why-buy-with-us.com and see how we can help you!
Text Buy to 951-395-8057 and learn more about why you should buy your home with Team Olsewski.


Search for a home
Temecula | Murrieta | Menifee | Wildomar | Lake Elsinore | Corona | French Valley | Hemet | San Jacinto | Perris | Moreno Valley | Fallbrook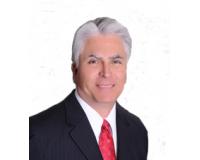 Author:
Tom Olsewski
Phone:
951-506-5744
Dated:
July 20th 2017
Views:
61
About Tom: Tom Olsewski, Licensed Realtor and Team Leader. Our Team specializes in Southwest Riverside County. ...